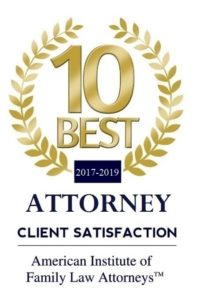 Bianco Professional Association is pleased to announce that Attorney Crystal Maldonado has been named one of New Hampshire's Ten Best Attorneys by the American Institute of Family Law Attorneys (AIFLA).  This is the third year in a row Attorney Maldonado has received this award. This award is based on exceptional and outstanding client service, industry leadership, and speaking engagements, among other selection criteria.
The AIFLA acknowledges that while many attorneys achieve high degrees of success, it is often at the expense or satisfaction of the most important person in the case – the client. The AIFLA searches for attorneys that have achieved unparalleled success but, most importantly, have done so for the benefit of their clients. Very few attorneys truly do so, and Bianco P.A. would like to join the American Institute in recognizing Attorney Maldonado's significant achievement.
To speak with Attorney Maldonado and the attorneys at Bianco Professional Association regarding a potential family law matter, please call our office at (603) 225-7170 or send our firm a message through our online contact form.